The T6: revolution in radiators
Thanks to innovative centre-connection technology and optimum energy efficiency, the T6 sets the standard for room heating, comfort and ease of use - advantages that will win over any customer!
Connection advantage
Diagonal or in-line connection via a standardised connection position.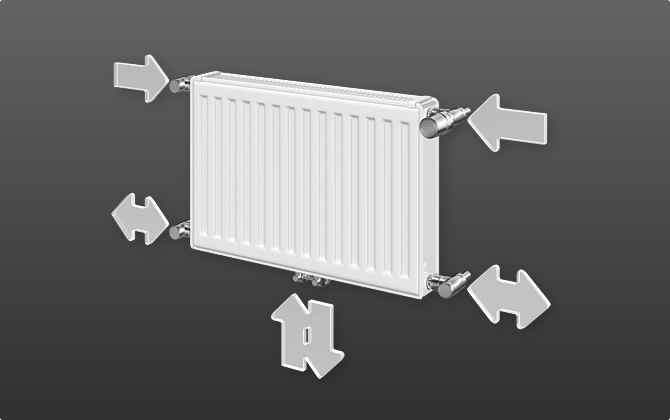 Selection advantage
Even if the pipework is laid in advance, the choice of radiator can be changed at any time.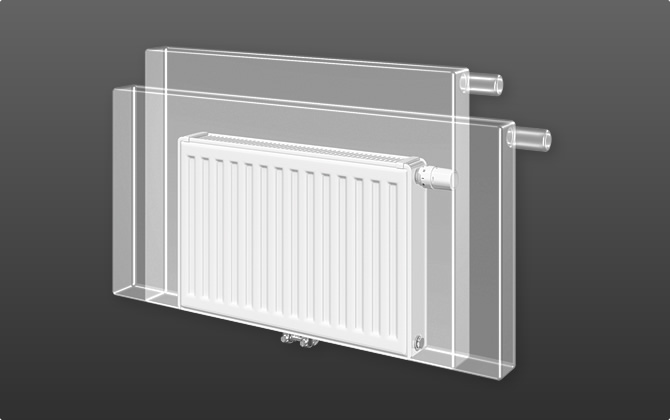 Positioning advantage
Flexible thermostat position as desired, thanks to patented pipe guides.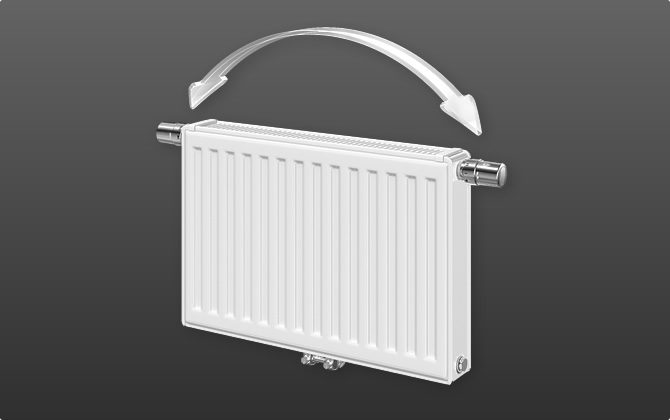 Installation advantage
Cost-effective, attractive and safe installation options without limitations.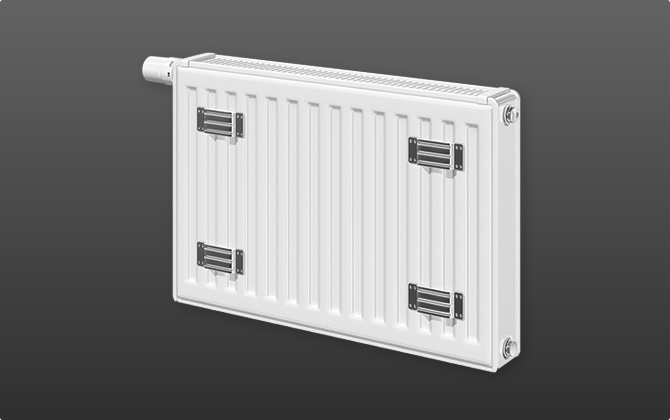 Distance advantage
Flexible choice of models with a standardised distance between the connection and the wall.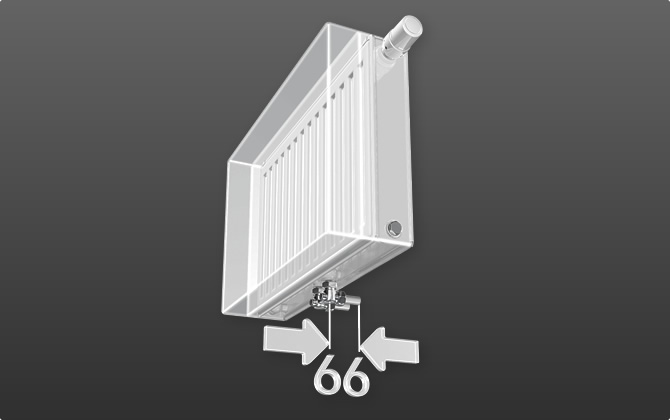 Assembly advantage
The pipework can be laid in advance without the radiator to allow undisturbed progress of work.