EASYTEC - THE INNOVATIVE INSTALLATION SYSTEM
EASYTEC is the new installation system by VOGEL&NOOT. It offers a complete package solution from water distribution to indoor heating that is second to none. Benefit from our outstanding
advantages. Simple installation combined with significantly reduced installation times.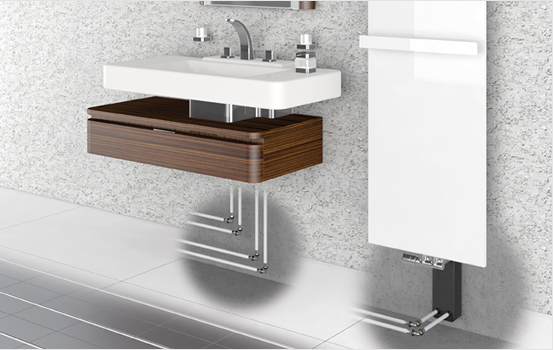 ---
EASYTEC UNITES WHAT IS MEANT TO BE CONNECTED - QUICKLY, SAFELY AND CONVENIENTLY
FACILITATED PROCUREMENT
All products are available from our wholesale partners across the entire country. Your usual partners will support you throughout the entire ordering process.
SIMPLE INSTALLATION
Universally applicable for radiators and integrated sanitary areas. Press fittings as "unpressed unsealed" models combined with the right tools ensure quick and secure connections.
SAVE WORKING TIME
All products are perfectly adapted to each other and offer convenient compatibility with all other VOGEL&NOOT components.
10-YEAR GUARANTEE
for EASYTEC tubes and fittings.
PLANNING SUPPORT
Technically highly skilled support.
OPTIMAL PRODUCT PORTFOLIO
Varied product range from water distribution to heating.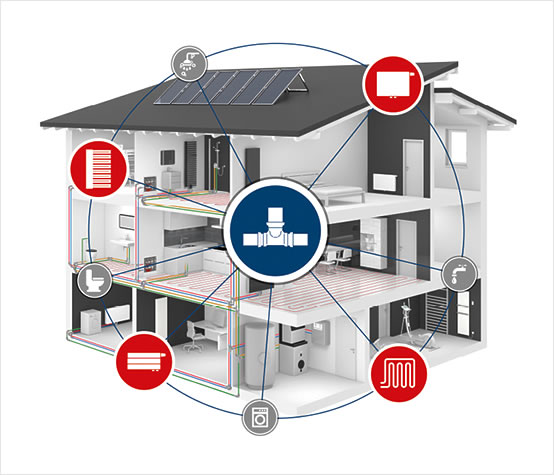 ---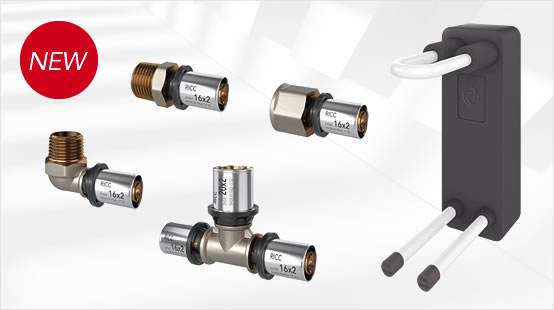 The EASYTEC installation system is suitable for radiators as well as integrated sanitary areas.
It consists of compound aluminium tubes and press fittings made of brass. The quality of the material meets the complete UBA list without any exception and is therefore hygienically impeccable and harmless in terms of health. The high degree of safety of the fittings is ensured by their characteristic of being "unpressed unsealed". It is therefore easily verified during pressure tests whether a fitting has not been pressed properly or whether it has not been pressed at all.
---
THE BIG EASYTEC ARE BENEFITS:

Retaining separation ring
The retaining ring is in PA (polyamide) with integrated slits for visibility. It fixes the ferrule on the press fitting, and also blocks an electrochemical charge from developing between the materials. This puts a stop to corrosion or oxidation of the aluminium and brass materials used.

Stainless steel ferrule
The stainless steel ferrule guarantees sturdy radial fixing plus a tight connection between the press fitting and the EASYTEC multilayer composite pipe.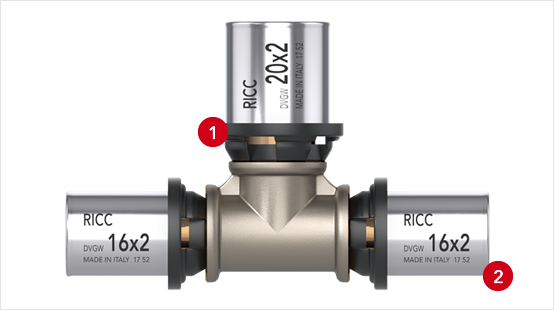 TOP EASYTEC BENEFITS
One press fitting type for radiators and sanitary areas:
Dimensions 16 - 63 mm.
Pressable in 5 different press profiles*
Unpressed unsealed*
Additional external nickel-plating for improved corrosion protection
The same processing criteria for radiators and sanitary areas.
Simple and easy storage.
Press fittings with slits for visibility and tightly clamped ferrules.
Radial clamping system with clamping jaws for radiators and sanitary areas.
Varied product range for every application area.
EASYTEC composite tubes in the protective pipe
EASYTEC composite tubes are pre-insulated, with insulation thicknesses to your requirements
* only with dim. 16 - 32 mm, only for press fittings with black plastic ring
PRESSING TECHNOLOGY WITH 5 INSERTABLE PRESS PROFILES:
Safety first with smart technology! The pressure test leak function clearly reveals all unpressed fitting connections.
EASYTEC fittings are assembled with radial clamping technology. A fitting with leakage function (unpressed unsealed according to DVGW) can be pressed in 5 different profiles.
The EASYTEC press fittings in the dimensions 40, 50 and 63 are designed exclusively for pressing in the TH press profile. In these dimensions, there is also no unpressed unsealed function.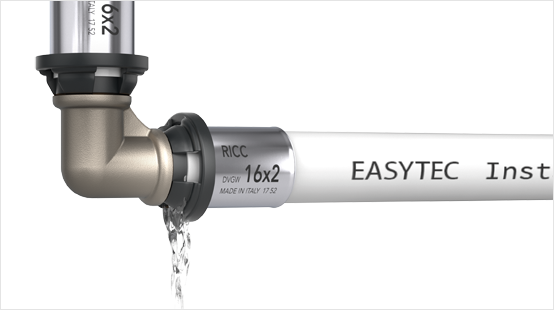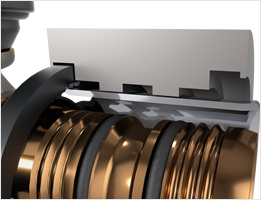 TH-Profile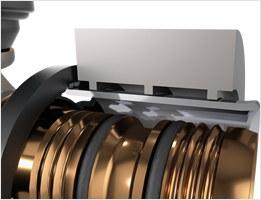 H-Profile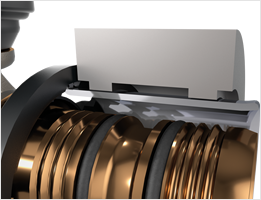 F-Profile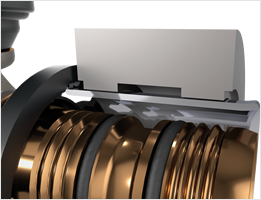 VP-Profile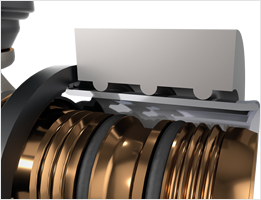 U-Profile