Together we are stronger!
Let´s do everything we can, to overcome the current situation as quickly as possible.
The better each individual adheres to these important rules, the faster we will come out of this crisis - healthy and strengthened!
We are still there for you
Our employees, services via our field service, the order departments for customers in the plants as well as the technical office support is available to you as usual, whether by telephone or e-mail.
The health and safety of our employees, customers and other stakeholders remain our highest priority.
We are closely following the global and local developments and have taken the precautionary measures recommended by the World Health Organisation as well as local authorities in the markets where we operate.
We have put several measures in place to reduce the infection risk:
We have enhanced the cleaning procedures in our locations – including production facilities, warehouses and offices. We also provide soap and hand sanitiser solutions in our locations at all times.

We continuously source and provide protective face masks to our employees, where this is required or requested.

Our customer tours in our facilities have been ceased for the time being.

Our training centres and showrooms have been closed for the time being.

We have made arrangements for many of our office employees to work remotely. Meetings take place online. Our employees are instructed to follow local authorities' guidelines for social distancing.

We have ceased all international business travel and follow guidance by local authorities for domestic travel where we operate.

Our sites are implementing effective solutions to minimise the infection risk. As an example, on our Vienenburg site, an acrylic glass shield was installed in front of the truck drivers' registration desk to physically separate our employees and visitors.

Based on current knowledge, COVID-19 is not transmitted via packages, but during delivery, we and our delivery partners will minimize direct contact with customers.

---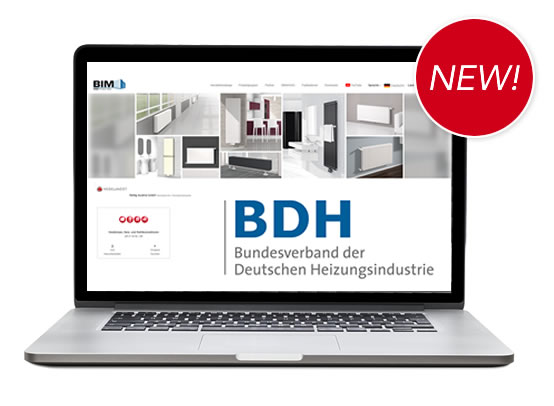 VDI-DATASET
Download our new VDI-Dataset "Radiators and Fanconvectors" from the BDH-Portal.