Progress through innovation
VOGEL&NOOT - a strong brand
Products such as the T6 centre-connection radiator, which has sold millions of units in Europe, the range of easy-to-install replacement radiators or the individually customised design radiators, as well as flexible underfloor heating systems,...
For our customers, the VOGEL&NOOT brand is inextricably linked with outstanding technology. For many years, they have relied on our expertise in the areas of energy efficiency and design, as well as on the range of first-class services and benefits we offer.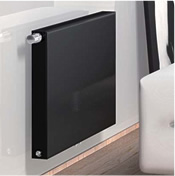 The future with VOGEL&NOOT will bring, on the one hand, the most advanced radiators with the most energy-effi cient technology and thermal comfort; on the other hand, trend-setting design concepts, which redefi ne living spaces.