Product info
The FLOORTEC Grid mat system is used regardless of the design of the insulation located underneath. The grid mat is laid out over the cover sheeting and the pipes are attached to the mat using what are known as grid mat clips. Grid mats are joined together using mat connectors to form a unified surface.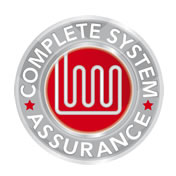 10-year guarantee. Maximum reliability in planning, installation and operation.
The Floortec complete underfloor heating systems from Vogel & Noot, with components that complement one another perfectly, are clearly superior to any system you could put together yourself. Planners, installers and users benefit from a new guarantee of simple fitting, outstanding service and safe operation for many years.
Have a look downwards for more information on underfloor heating systems with components that complement one another perfectly together with the complete system guarantee.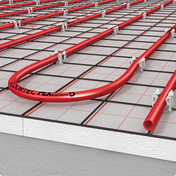 Thanks to the innovative mat connection technology and the grid mat designs available with grid patterns of 50 x 50 mm or 100 x100 mm or 150 x 150 mm, all of the usual installation distances can be achieved.
Technical information
The underfloor heating systems manufactured by VOGEL&NOOT meet the internationally recognised DIN quality standards and the manufacturing processes at all of the production sites have been ISO certified. Beside that, we are member of renowned branch-specific associations.

Downloads
Here you can download all relevant data in different file formats.
"The problem-free operation of underfloor heating requires the use of a complete system of which all sections are consistently and meticulously coordinated to one another. In this case, a guarantee in the event of damage is more important than the financial aspect."
Bundesverband Flächenheizungen und Flächenkühlungen e.V.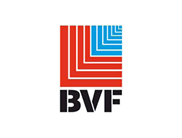 More products by vogel&noot