VOGEL&NOOT is part of Rettig ICC, a family owned group of companies with strong values.
Our values
Rettig ICC ICC is majority-owned by Rettig Group Ltd, a Finnish family-run business that creates value for generations through sustainable and long-term growth. In all our businesses we focus on leading positions in selected markets and more customer value with less environmental impact.
Openness
An open mindset is essential for interactive teamwork and for the sharing of information. With a free flow of information we create an atmosphere for understanding our business operations at all levels in the organisation.
Fairness
Fairness is the Rettig approach to handling both internal and external relationships. It is also our attitude when solving challenges and problems. Solutions that are perceived as fair by all parties become permanent solutions.
Modesty
Modesty is the principle applied by Rettig in listening to and understanding divergent views and opinions. The opposite of modesty is arrogance. A modest organisation is more sensitive to early signs that change or adjustment is required in its operation.
Trust and respect
Trust and respect are the most fundamental elements of our interaction and communication with different stakeholders. Without trust and respect people feel neither empowered nor prepared to take charge.
---
---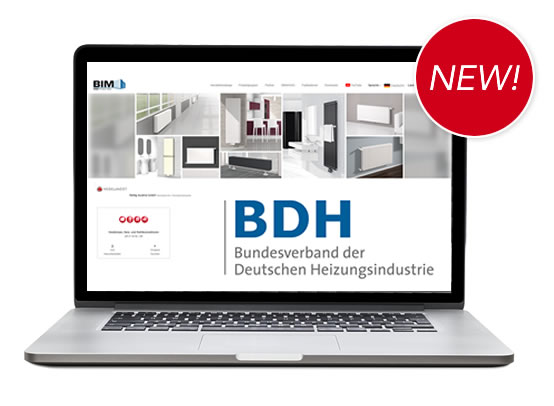 VDI-DATASET
Download our new VDI-Dataset "Radiators and Fanconvectors" from the BDH-Portal.