Product info
The FLOORTEC ECO Floor control station is designed for connecting an (underfloor) low-temperature heating system to an existing boiler circuit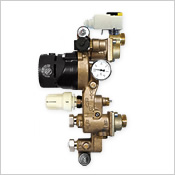 The FLOORTEC ECO Floor control station is completely pre-wired. A high-efficiency pump (power consumption 35 W) belonging to energy efficiency class A is included.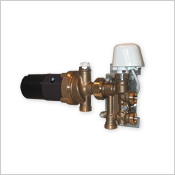 The FLOORTEC ECO Compact control station for systematic connection of small panel heating systems measuring up to approximately 25 m2 consists of a mixing module (¾" Euro-Cone connection) including a shaftless spherical motor circulating pump, a built in constant temperature control system (20 – 70 °C) for additional connection of a room thermostat, in order to control room temperature, and a bracket, which can be mounted on the front or on the back.
Downloads
Here you can download all relevant data as PDF-files.
"The problem-free operation of underfloor heating requires the use of a complete system of which all sections are consistently and meticulously coordinated to one another. In this case, a guarantee in the event of damage is more important than the financial aspect."
Bundesverband Flächenheizungen und Flächenkühlungen e.V.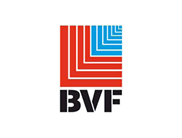 More products by vogel&noot